Meet Your Home Lender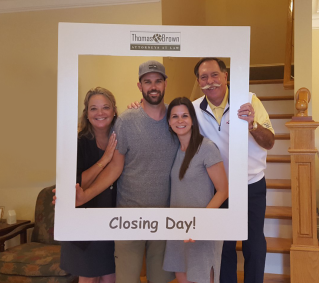 Butch had a successful career in New Home Sales for over 8 years before moving on to mortgage banking as the Sales Manager for
Accredited Home Lender in Rancho Bernardo California.
Butch and his wife, JoAnn came out to Georgia from San Diego to be closer to family in 1993. Working in the dining room of their Woodstock home America's Home Lender was founded in 1996. Since the crash of 2008, they were able to continue their growth based solely on the relationships developed with their past clients.
Today America's Home Lender has grown to include a client category called "Legacy Clients". These are the children of our clients who are purchasing their first home. We are proud our clients trust us to assist their children with their mortgage needs. Let America's Home Lender show you how we can help your family with your mortgage needs both now and in the future.
"Butch did an amazing job searching for the lowest rate possible in today's market. The purchase process was a breeze with his communication and we closed earlier than expected. I am so pleased with his professionalism and loved that he was able to get us in our new home earlier than expected!" —Kevin Green